I'm a psychotherapist with a relational psychoanalytic approach.
I usually work with young adults and adults.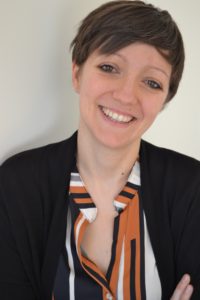 I graduated in Psychology in 2007 from Università Cattolica in Milan, with a master thesis on foreign adolescents coping with a migration process. The course of my studies continued in Milan at 'Il Ruolo Terapeutico', a four-year School of Psychotherapy with a psychoanalytic approach (recognized by the Italian Ministry of Universities and Research on 31/07/2003). I graduated as a psychotherapist in 2012.
I'm registered under the Professional register of the Roll for the Lombardy region (n. 12243), since 2008.
Since 2017 I am a Graduate Member of BPS, British Psychological Society, (n. 428169) and MBACP, Registered Member of the  British Association for Counselling and Psychotherapy (n. 842477).
I am registered with the insurance company Healthcare rm.
I've been working for about seven years in a Families Counselling Centre in Rho (Milano, Italy), providing individual counselling and psychotherapy to young-adults and adults. Furthermore, I have been regularly engaged in preventative projects in junior high schools and high schools.
I have also worked as a volunteer at a hospital Neuropsychiatric Service for Children, where I dealt with assessment, counselling and psychotherapy with children and adolescents, as well as parents' support.
As a self-employed psychotherapist I've been working for several years in Rho.
At the moment I receive in Ealing Broadway and at the italian clinic Dottore London, in Holborn (www.dottorelondon.com).
I strongly believe that professional ethics are essential to my practice. I commit to these principles by getting updated, discussing clinical cases with colleagues and regularly attending clinical supervisions.
Furthermore, I consider my personal analysis not only a special place where I get to know myself, but also a key element of my profession.